Description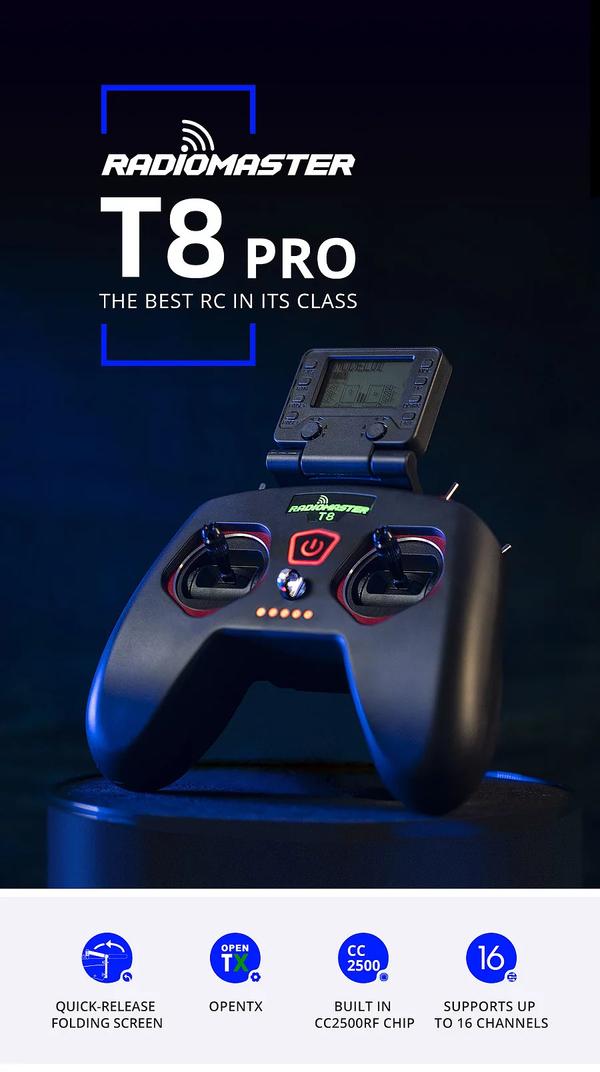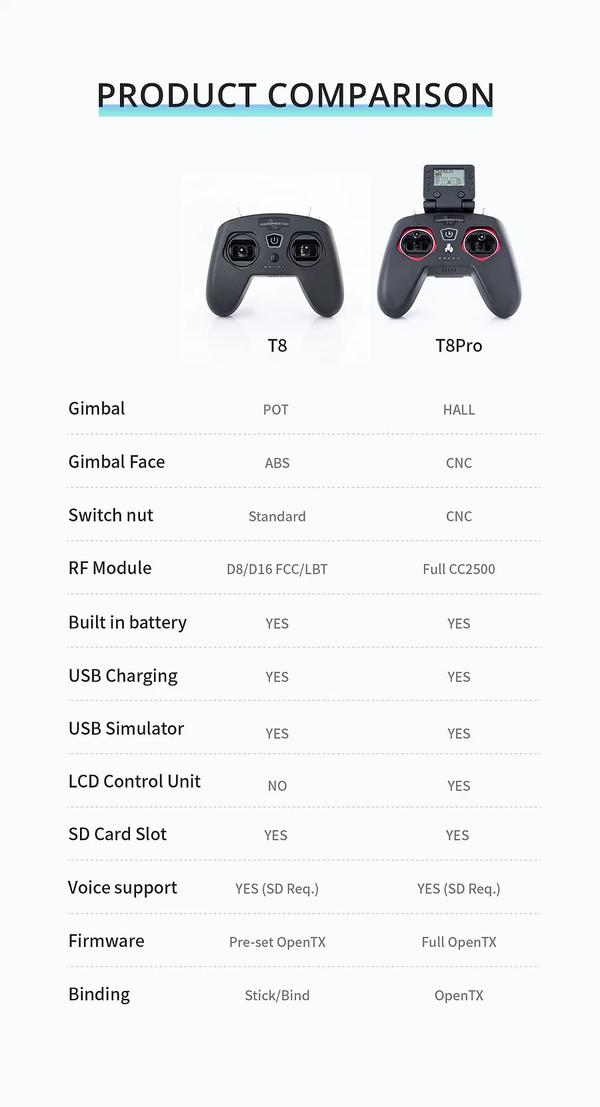 Parameters
| | |
| --- | --- |
| Dimensions (Length * Width * Height) | 160 x 130 x 60 mm |
| Bimbal type | HALL sensor |
| Radio frequency | 2.4 GHz |
| Transmitter OS | OpenTX |
| Weight | 266 g |
| RF Module | Multi-Protocol Module Compatible Single Chip (CC2500) |
| Protocols | All CC2500 - FrSky, S-FHSS, RadioLink, Graupner HoTT and more |
| Rtansmitter Power | 20 dbm |
| Antenna gain | 2db |
| Range | > 1 km @ 20dbm (depending on the receiver |
| Battry | built in 3,7V 1000mah Lithium battery |
| Charging | built is USB-C |
| Firmware | OpenTX Multiprotocol TX Module |
| Channels | up to 16 channels (depend on the model/receiver) |
| Screen | Clip on 128x64 LCD and OpenTX control module |
| Gimbal | High-precision quad ball bearing HALL Sensor gimbal |
| Voice support | Yes (SD Card required) |
Reviews

3 rating





Bodó Róbert
|

11/10/2021
A termék a rendelés leadást követő nap,már meg is érkezett,gyors kiszállítás,készséges,segítőkész kollégák, telefonos érdeklődésem során! Köszönöm!
The product arriwed the day after the order was placed, fast delivery, willing, helpful colleagues, during my telephone inquiry! Thanks!
Kocsi Gábor
|

16/08/2021
Kicsi és nagyon jó kis távirányító.....:)
Lóránt
|

11/08/2021
Nekem kényelmesebb ez a forma mint a "téglatest" alakú rádióké, és a mérete is tökéletes. Jó az anyagok minősége, eddig csak jó tapasztalatom volt vele.